Our Poppins Book Nook theme for May is Dinosaurs. My brother and his partner visited Canada in January (they are immigrating there with in the next month or so) and came back with these boxes of dinosaur "eggs" for Koko and Fifi. I put them away and totally forgot about them! I happened to stumble across them while looking for something totally unrelated to this theme, LOL.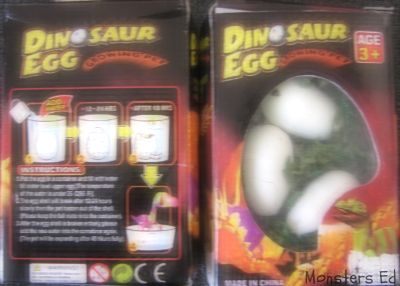 We documented the process each morning. Unfortunately, this experiment didn't work out as planned.
Day 1:
Prepping the recycled instant coffee bottle we are using to grow the dinosaurs. Here is the "grass" that came with the eggs

Fifi with her eggs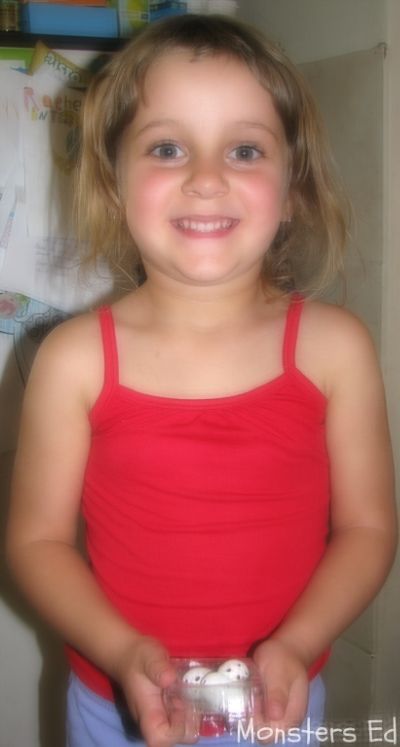 Koko with his eggs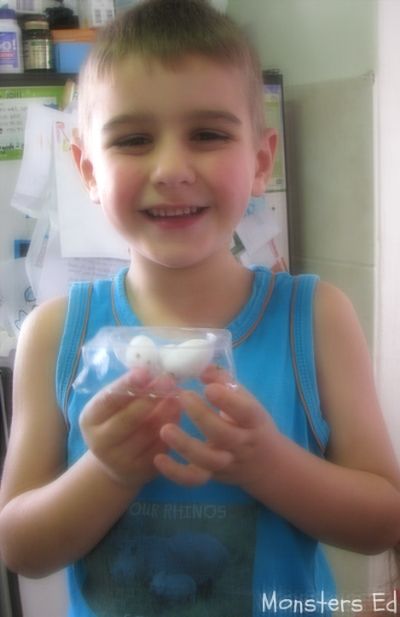 Fifi popping her eggs in the bottle of water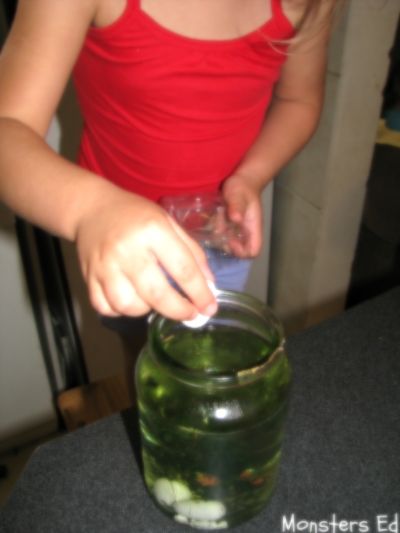 Fifi's eggs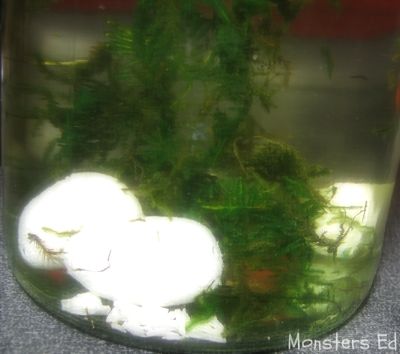 Koko popping his eggs in the bottle of water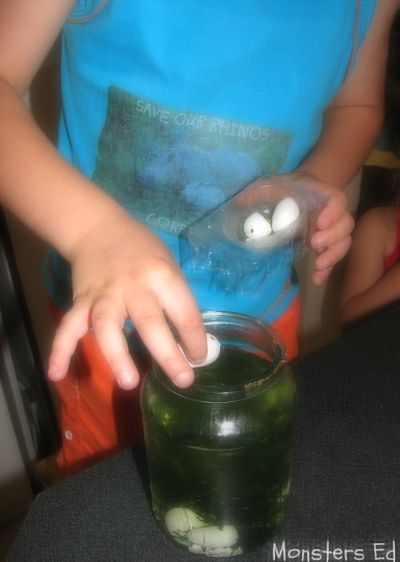 Koko's eggs

Day 2:
Eggs starting to "hatch"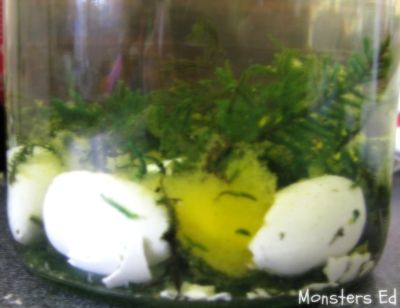 Day 3:
Hmm, the dinosaurs are looking rather strange

The dinosaurs look like they melted
I have a feeling my water may have been a touch hotter than the 35*C they recommend.